We specialize in new and antique oriental rugs providing the highest quality and service to our clients, while offering a wide rang of rugs to fit any budget. 
Serving Louisiana since 1977, Samir Oriental Rugs is your trustworthy, reputable handmade oriental rug source.  We specialize in fine quality new and antique oriental rugs from all over the world and for all budgets.  Samir's rugs are showcased in homes throughout Louisiana, Texas, Mississippi, Alabama, Florida, North Carolina, Colorado and even in Europe.  His rugs are also found in the Governor's Mansion in Louisiana, Nottoway Plantation, many local businesses and have toured across the country with the WWE!  People who know Samir, know his honesty, reputation, and fair pricing many come back to him time and time again. 
We service each customer by evaluating the space to find the perfect rug to fit in your home.
We put extensive care into our restoration and cleaning.
We offer a wide variety of sizes to fit any space and also offer handmade custom rug design.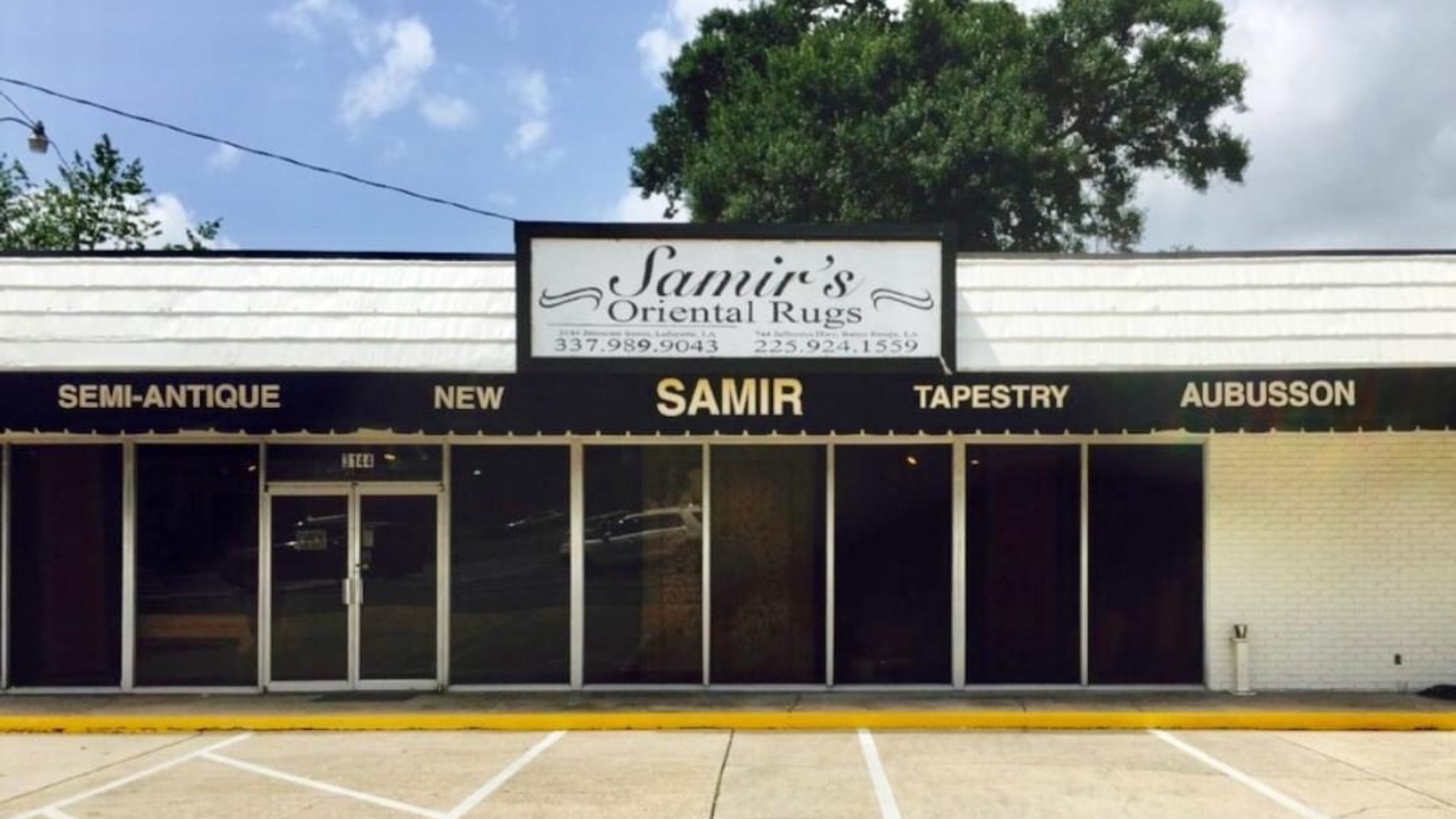 Samir is a honorable, kind and soft spoken person. Tee Dave – Appoved 👍
Can make every one happy over all owner his awesome honest reasonable wont buy no rugs from any one but samirs:
A beautiful rug can bring elegance to any room. We have helped many clients to create a cohesive and beautiful space using our rugs.
Rug gallery, Rug Store, rugs lafayette perisain services, rugs lafayette anique, cheap rugs near me, red rug, blue oriental rug, oriental rug, oriental rug cleaning,
oreintal rug near me, Lafayette la,
Baton Rouge La, Youngsville La, Maurice la,
Abbevile, Rayne, Scott, Broussard, Duson, Johnston St,
Camillia, Gilbueax